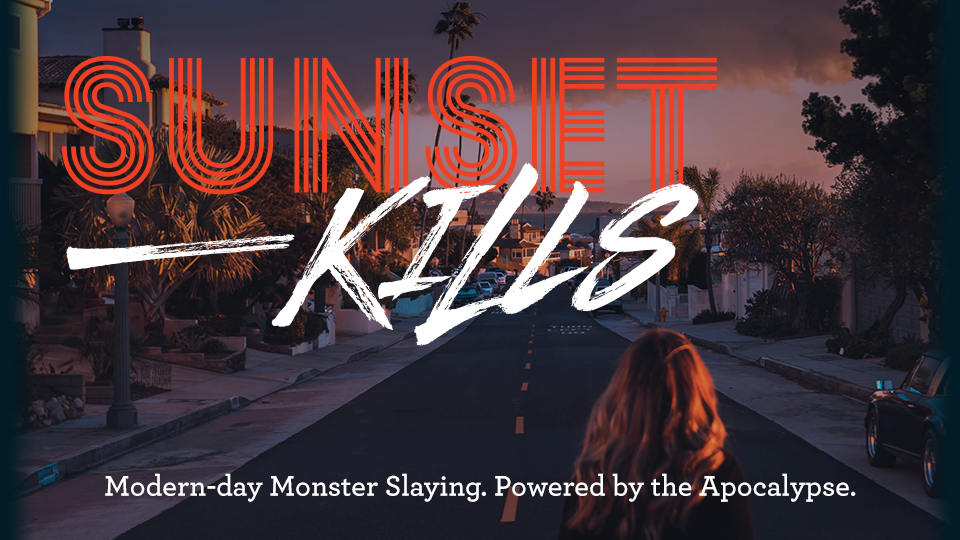 Sunset Kills
Sunset Kills is a tabletop roleplaying game about a family or group of friends who investigate supernatural mysteries and fight the monsters trying to take over their town. It's a little bit horror, a little bit drama, and a little bit campy comedy in the vein of shows like Charmed and Buffy the Vampire Slayer.

Sunset Kills uses a simplified version of the Apocalypse World system, perfect for new players or those new to Powered by the Apocalypse-style games.
One-shot • GM and 1–4 players • 3–4 hours
The game contains:

Game rules
GM playbook
4 player playbooks: The Chosen, The Snoop, The Occultist, The Monstrous
"How to Play" game example
36 monster-hunting ideas
Coming soon:
Adversary generator and tracker
This game is currently in development. Donating now will help fund additional rules, artwork, and a printable zine-style booklet.
Download
Click download now to get access to the following files: